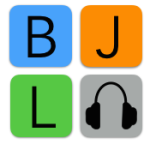 Welcome to Basic Japanese Lessons. Come discover the ease of learning a language through extensive listening and the shadowing  method.  Explore the sample lessons (no sign-up required) to see if the it works for you.
Designed for maximum convenience, you will find all the information you need to understand the text and the nuances of the language at your fingertips with  popup definitions, explanations and more.
Do you often find your mind wandering when you are studying a foreign language? Even though you have been in front of a book for an hour or so, how much time have you really been concentrating fully? If your are like me, probably not much. That was until I discovered the  shadowing method. With the shadowing method, I was able to make the most of my study time and I soon found myself improving in many aspects: from pronunciation to comprehension.
For those who are looking for more advanced material try my other site: News in Slow Japanese. There's lots of content, free and subscription based. Please check it out.